There are so many things that you've been told not to do when giving a blow job. Sometimes it can be confusing to keep straight what you "can" and "can't" do during a blow job. You have probably been told on several occasions to leave your teeth out of the act altogether. Sometimes you hear yourself making noises while you're giving a blow job. You probably quickly swallow any excess spit so that you don't hear the sound again. What makes it even more confusing for femmes is how everyone always tells you to "act like a lady". You may assume that means in bed too. This leads to a clean and classy blow job instead of hot, wet, and messy like your partner might like it.
We've thought of five things you probably avoid when giving a blow job because you think it's unladylike and dirty. Surprise, surprise, these five tips can actually be sexy during a blow job. However, your partner probably doesn't have the heart to ask you to do any of these acts. Don't worry, we'll give you all the deets. Surprise your partner by including these tips the next time you're going south on their nether regions. You're in for a blow job you'll both remember.
1. Gagging
When you think of gagging you probably think of the last time you had a stomach bug. It probably just makes you gag thinking of the sound you heard all day long! Gagging has always been interpreted as a bad sign. For example, when someone is talking about disgusting foods that you don't like (think anchovies), you may gag at the word showing them just how much you don't like the thought.
When it comes to giving a blow job, you may not be able to deep throat your partner because if you do, you'll gag. News flash, your partner likes to hear you gag on them! It tells them that they're bigger than your mouth can hold but you're still going to do what it takes to choke them down. Most people like you deep throating them because it makes you gag therefore making them feel big and lifs their confidence. So the next time you start to gag when giving a blow job, don't hold back. Let your partner hear you struggle to suck them all the way in. This sound to your partner might just turn them on just as much as you moaning when they're fucking you does.
2. Spitting
Again, your whole life you've been told not to spit because it isn't ladylike. Out of habit, when you go down on your partner you try to hold extra spit in your mouth. When you go down on them, your mouth is nice and wet. That's a great start! However, try spitting some of that saliva out and use your hand to give them a sloppy wet hand job. Then, you can get with the sucking. Giving a wet hand job with your spit can create just the excitement you're looking to give your partner. When you slowly spit on your partner's long, hard erection and use your hand on them, you'll likely watch them arch their back in pleasure. This is the right moment you want them in just before you suck them deep into your mouth and start gagging on them.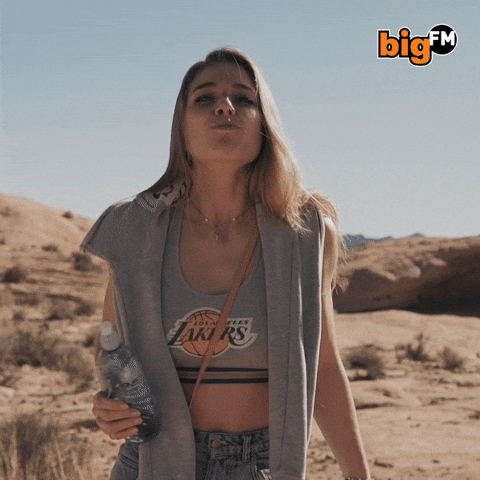 3. That Noise
What's that noise that sounds like a wet balloon? That's your mouth on your partner moving all of your spit around. While it might sound gross to you, it might be extremely hot to your partner. Once you realize your partner likes the sound, you'll learn to like it too. That noise, much like your gagging and moaning, can be enough to push your partner over the edge. Instead of just using your mouth and your hand to please your partner, you're mixing the sound of your spit in with it. Believe it or not, your partner may love the extra auditory sensation! Next time you're going down on your partner and you hear that squeaky noise from your spit, just keep going and don't hold back. You'll be glad you did!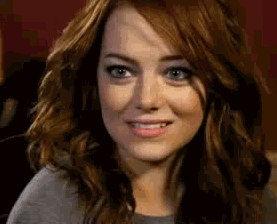 4. Using Your Teeth
You've always been told not to use your teeth when going down on your partner's most intimate parts. You've probably even read articles that told you to wrap your lips around your teeth. I'm not sure where this "advice" came from but using your teeth can be an exciting and new experience. Don't bite down on your partner with your teeth; simply graze your teeth all the way down their length and then back up. If your partner isn't much of a moaner in the bedroom, they very well might when you do this. Enjoy watching your partner arch in pleasure at the feel on your teeth on their most intimate area. Forget everything you've been told about not using your teeth during a blow job and join the rest of us in some fun by doing just that.
5. Eye Contact
When giving a blow job, you may like hiding under the blankets for many reasons. It's warmer under the blankets, your partner won't see how awkward you look sucking them off, and it's just more comfortable wrapped up. The next time you go down on your partner, throw the blankets off and let them watch everything you do. They will love to watch you slide your lips over their length. To really blow their mind, while your lips are sliding down over them, look up and make eye contact with them. This simple and sexy tip will definitely make your partner's toes curl. Making eye contact with your partner shows confidence in what you're doing. You've been told when going into a job interview to make eye contact because it shows confidence. It's no different when going down on your partner. Confidence is the sexiest thing you can show your partner, especially when in the bedroom.
Don't try to be ladylike in the bedroom; gag, spit, use your teeth, and look at your partner while you're sucking them inside of your mouth. Forget what you've been told not to do in the bedroom and start doing it for increased pleasure. Always remember that all of the sounds are sexy: moaning, gagging, and spitting – your partner loves all of it so don't hold back. A clean and classy blow job is nice every once in a while but the majority of the time, sloppy wet blow jobs win out. Also, remember when giving these sloppy wet blow jobs to make eye contact with your partner to show increased confidence. You know what you're doing down there so show your partner just how confident you are.
Stay slutty!