St. Patrick's Day, a holiday you may think of as a wild drinking and partying day, can actually be one of your favorite holidays if you know the right way to celebrate it! If you're looking to get lucky this St. Patty's Day whether you're looking to spend it with a significant other or with someone you meet at a drunken party, we have four simple tips that are sure to guarantee you have a fantastic and memorable St. Patrick's Day …in and out of the bedroom!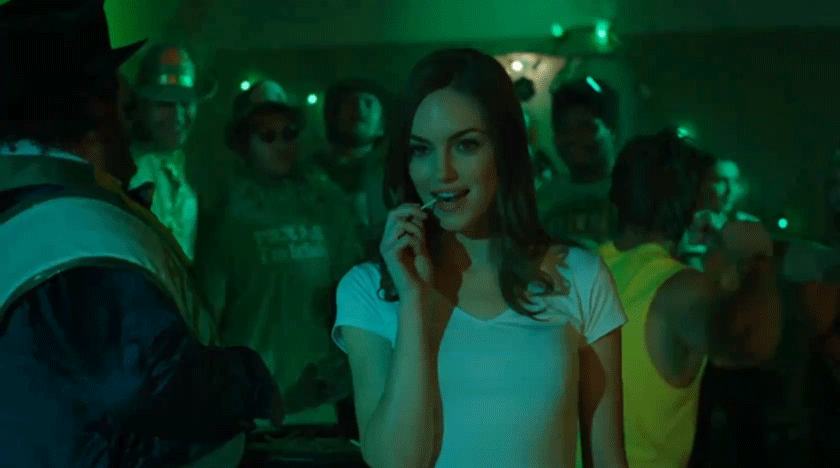 1. Dress the Part
Dressing for St. Patrick's Day can be a simple as wearing green lingerie, or as over-the-top as investing in four-leaf clover nipple tassels and wearing a green feathered boa and Mardi Gras beads! However you decide to dress for St. Patrick's Day, don't second guess yourself; wear something that makes you feel sexy and festive. You can never worry about wearing too much green on St. Patrick's Day and dressing up will definitely put you in the holiday spirit, it's guaranteed to turn heads your way and will keep you feeling sexy all day (and night) long.
2. Go to a Party
If you're near an area where there's a St. Patty's Day parade or a famous annual party and have always wanted to go but never drew up the courage, this is your year! Quit debating about going or thinking to yourself that you can just go next year. Hemming and hawing is nothing but wasted potential. Go to that party, let loose, enjoy yourself, and have the best St. Patty's Day yet!
3. Drink Some Green Beer
What better way to get in the holiday spirit than drinking that infamous green beer and letting loose? Most of the year green beer would be unusual and a definite no-go but on this certain day, local bars and restaurants usually go out of their way to serve green beer in light of the holiday. This is the one day a year you can drink the green beer without it meaning the beer has gone bad, so take advantage of it! Plus, if you drink so much that you see your beer again in the toilet bowl, at least it will be a prettier color.
4. Use Cheesy Pick Up Lines
Get festive and use some ridiculous puns and St. Patty's day humor. "Rub me for Good Luck," "I'd like a little more Irish in me," or "Come over to my place and I'll show you my Lucky Charms," are some of my personal favorites. There are so many St. Patrick's Day pick up lines to use, whether you're celebrating with a long term partner, a new lover, or even a random stranger at a party. Find extra confidence in yourself by using these risqué pick up lines that are at least sure to make someone laugh even if they don't succeed in making someone want to follow you into bed.
Don't miss out on the St. Patrick's Day festivities this year — dress up, go to a party, drink the green beer, and use your corniest pick up lines. Whether you choose to spend St. Patrick's Day with your partner, a lonely stranger, or spend it out with your pals, it's the luckiest day of the year!