Be a married slut. Yes, you read that right. Most assume that once you become married you cannot be a "slut" anymore. They believe that when they get married sex becomes consistent and eventually non-existent. This is a huge myth! Sex does not have to be boring just because you get married and it's 100% possible to be a faithful, yet married slut. Faithful and slut in the same sentence? Absolutely.
First, let's remember the true definition of a slut:
What is a slut?
A slut is empowered in her sexuality. She is confident, in control, and doesn't let anyone define her or her sexuality. She defines herself and makes choices that are right for her.

Slutty Girl Problems is for the self-identified women who embrace this empowered lifestyle.

We are a sex-positive, feminist, judgment-free zone with daily content to entertain, educate, and empower women around in all aspects of their lives.
Here are our top tips to stay slutty even when you're married!
1. Keep it Surprising
You can still keep sex surprising even when you're married. You don't have to wait until bedtime and have sex in bed every time. When your partner gets home from a busy day of work, drop to your knees in the living room and go down on them. When your partner is watching TV in the middle of the day the last thing they expect is for you to walk in with sexy lingerie on, sit on their lap and make out with them …so do the unexpected and make it happen. Keeping sex surprising is sure to keep you from getting in a consistent routine and a boring sex life.
2. Play Games
Play erotic games with your partner. Whether it be sexy Jenga, truth or dare, pick a stick, strip poker, or playing with sex dice, your sex life is sure to stay exciting. Playing sex games with your spouse opens up new levels of communication and allows you to express your most erotic fantasies with each other.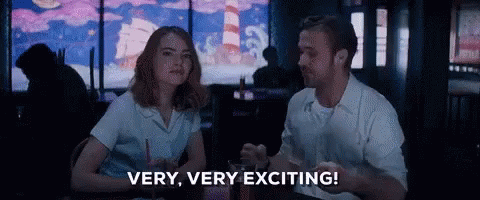 3. Sext Each Other
Sexting your partner when you are away from them can keep them anticipating the moment they get to see you again and sexting your partner when you're together is just as erotic because you'll get to see your partners reactions as they read the sexually arousing words your sending them. Sexting is also a perfect time to share your fantasies, especially if you feel awkward voicing them aloud. There's no reason in keeping them just a secret if you can make them real for each other.
Also, open a conversation about any kink you may have with your spouse and allow them to express their kink to you. If you're able, bring their kinks to life and have them do the same for you. Bringing your fantasies to life with your partner allows you to express yourself in new ways. You'll both be glad you did.
Keep It Hot!
Don't let your sex life become consistent and boring. Always follow these tips and others to keep it hot and exciting. There's no reason for you to ever find yourself in a proverbial rut. Keep the communication open and as you each realize your new fantasies, share them with each other.  
Enjoy being a married slut and keep it hot in your marriage! Don't let sex become predictable, or worse, non-existent. Sex after marriage should be just as hot as it was before you tied the knot. Keep sex as hot and kinky as the day you met by keeping it surprising, playing games, sexting, and sharing fantasies.