"Don't let the fear of striking out, keep you from playing the game." – Babe Ruth
While this topic may not be baseball related, the above quote can fall into many categories in your life; yes, even your sex life. Experimenting with sex keeps you entertained, fascinated, and gives you a thrill as nothing else can. Whether it's your first time or your 15,478th time dabbling in the world of Bondage Discipline Sadism and Masochism (or for shorter terms: BDSM), you can have a pleasurable and enjoyable experience. Or, if done the wrong way, it can go from great to terrible. BDSM, if done correctly, can lead to some of the best orgasms you've ever had but if done incorrectly, can lead to many major issues both physically and mentally and can even make you despise sex altogether. Follow these simple Do and Don't tips to make sure you're getting the most out of your BDSM experience. This way, you'll feel comfortable and keep implementing the world of BDSM into your sex life on a regular basis.
Do: Know your limits.
Every person has their own limits and no two people's limits are the same. In sex limits, there are hard limits and soft limits. Hard limits are considered completely off limits while soft limits may sometimes be exceeded but aren't something you would like exceeded on a regular basis. A soft limit might be saying you're okay with anal sex on occasion while a hard limit could be you never give consent for someone to ejaculate into you anally.
It's important to remember that your soft and hard limits could change over time. Something you used to consider a soft limit may be something you want to start implementing more often, or something that used to be a soft limit may be something you decide is a hard limit that you personally don't ever want to experiment with again. Make sure that even as your limits change you recognize this and communicate this change with yourself and with your partner. Some common hard limits include no blood, urine or feces. Recognizing and setting your limits to yourself is only the first task, it's also very important to make your limits known to any sexual partners you'll be playing with, and make sure that they understand your limits while also respecting them.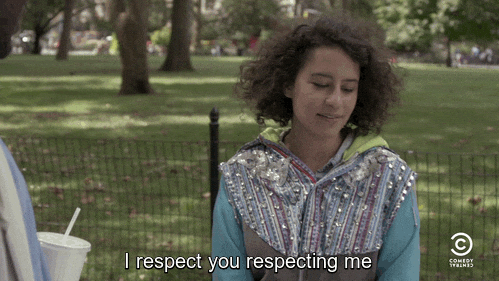 Don't: Let anyone push you past your limits.
Once you know you've made your limits very clear to your partner, never let them push you past your limits. These are your limits and they aren't supposed to be broken by anyone under any circumstances. If you've made it very clear you're not comfortable using electricity and you've made it known that is a hard limit for you, your partner should never ask you to try it. If they make comments such as "Come on, just try it one time and if you don't like it we won't ever do it again" then they aren't respecting your limits and you should reconsider even playing with them if they won't respect your hard or soft limits.
If you stay with a partner who continuously pushes you past your limits even though you've made your limits very clear, it can cause you not to enjoy sex anymore. Depending on the limit, playing with a partner who pushes you like this can cause you physical or emotional damage. Your limits are your limits for a reason and never let anyone try and push you past your limits for any reason.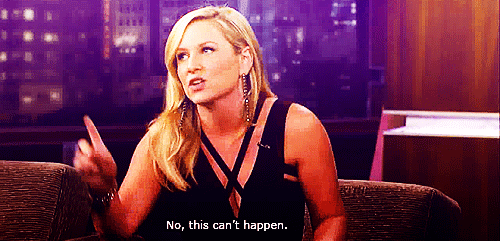 Do: Have a safe word and use it.
Pikachu, Red, Calculator, Avocado, Cinnamon, "Safe Word," Expiration, Communication, and "OK Google" are just a few of the many safe words you can choose from. It really doesn't matter which word you chose as long as you pick one and you use it.
Safe words are used when you're in BDSM play and things are getting a little too heated for your comfort. Safe words are used when your partner is starting to push a limit that you aren't comfortable participating in, or if they are trying something new that you have not discussed or even when they've done a certain act for too long, causing you to get uncomfortable and/or turned off. For example, if your partner has been spanking you for too long and it's beginning to hurt more than it's enjoyable, you can say your safe word. This means they have to stop what they're doing immediately.
Ensure that your partner knows your safe word before you begin any kind of BDSM play so that there is no confusion when you speak the word out during the act. Safe words are great because they allow you to speak up when you aren't comfortable and they also allow you to stay in control even when you may be confined and unable to move.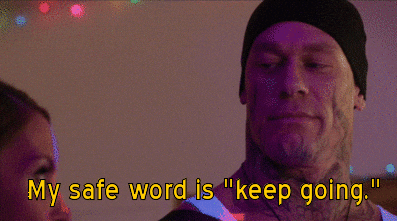 Don't: Be with a partner you can't trust.
You should never worry about your partner not respecting your limits or your safe word, because no matter where you draw the line on your limits, you can still enjoy BDSM play as long as your comfortable and with a respectable partner. If a partner won't respect your hard and soft limits, then they don't deserve to play with you. If they really want to play with you, then they will respect the boundaries you've set due to your comfort level. If you decide that your partner doesn't deserve to play with you, then kick 'em to the curb and don't regret your decision.
Do: Try it!
Don't be scared when you see the letters BDSM lined up together. You never know if you like something until you try it and BDSM is no different. If you run from BDSM before you even try it, you could be missing out on some of the best sex play and orgasms of your life. There are people all around you participating in BDSM play, even some that may surprise you. Don't let fear keep you from experimenting in the world of BDSM. No matter how small you start, I'm sure that you'll find something that helps you achieve a stronger orgasm. Definitely give BDSM a try, you might just be surprised at how much you enjoy it.
Don't: Go too fast.
You don't have to go all the way to getting spanked with paddles and whips to participate in BDSM play. Try starting out with some small play: a ball gag, a spreader bar, or even just handcuffs on the bed. Once you know you like small play like this, you can try moving on to bigger things. There's no shame in taking it as slow as you need to in order to feel comfortable. Moving too fast could scare you away from the experience altogether. which is the last thing you want to happen. Go as slow as you need to before moving onto bigger BDSM play. and if it ever becomes too much, go back and show it down a little more.
Do: Purchase toys.
When it comes to BDSM play, you definitely need to purchase toys to ensure you're getting the most out of your BDSM play. You want to use safe toys when you're experimenting with BDSM instead of just something you found laying around your house. If you use things lying around your house to participate in BDSM play, it isn't always safe because those items weren't made for that kind of play. BDSM toys help you with the whole experience. Purchasing BDSM toys is investing in your sex life because you can use the toys time and time again. Besides, buying toys can be just the amount of excitement you've been looking for in order to dabble in the world of BDSM play.
Don't: Forget aftercare.
Aftercare is the most important topic when it comes to discussing BDSM play. Once your partner has used BDSM play to help you reach orgasm, they'll need to care for you. Even if the care is just emotional, your partner may need to just lay with you and hold you close. The last thing your partner should do after participating in aftercare is leave you alone to let you work through what just happened on your own. It's important for you and your partner to be able to reconnect on an intellectual level after you've experimented with BDSM. Lay together and when you're ready, talk about what you liked, what you would have changed and what you'd like to do next time. Do not forget aftercare after every single BDSM session with your partner.
Don't let the fear of sexual experimentation keep you from experimenting with BDSM play. If you allow the fear of trying something new to keep you from playing the game, then you could truly be missing out on some of the best times in your sex life. Experimenting with sex could be just the thrill you're looking to add to your bedroom activities and it could be something you always want to implement into your daily sex life. BDSM can be exhilarating or it can be unpleasant; it all depends on you setting your limits, making sure your limits stay respected, and using your safe word. Have the time of your life experimenting with BDSM but stay safe so you can keep having fun!
Stay slutty!