If you're one of the 80% of women who can't orgasm from penetration alone, don't sweat it! Yes, you read that right, researchers found that 80% of women cannot orgasm with only penetration. That is a high percentage of women so if you're among them, you're actually considered average. You see, when you just push and pull a penis or sex toy in and out of your vagina, you could be missing your erogenous zones.
The most common erogenous zones in your vagina are the clitoris and the g-spot. You can find the g-spot by laying on your back and sliding one or two fingers inside your vagina. Commonly, the g-spot is one to two inches inside and on the roof of your vagina. Once you place your finger on the g-spot you'll know you're there. On myself, I think the g-spot feels a bit like an egg. The clitoris is on the outside of your vagina. If you run your fingers up your labia, when you get to the top and you feel a tiny knot-like shape, you know you've found your clitoris. The clitoris is extremely sensitive and how most women are able to reach orgasm. So, when penetration just isn't cutting it, how can you ensure you reach orgasm?
We have six tried and true tips below for you to incorporate into your next romp!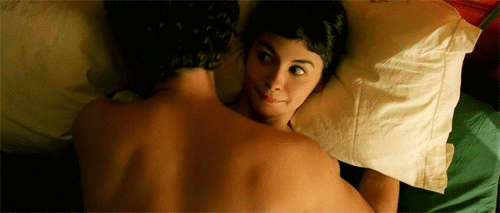 1. Communication is Key
If you've ever had sex and faked an orgasm only to go to the bathroom afterward and finish the job yourself or even lay there and tried falling asleep even though you're body was begging for a release, then you need to communicate. If you don't communicate with your partner, they may not even know that you're upset …especially if you faked that orgasm.
It's never too late to have the conversation with your partner that you need clitoral stimulation during sex. It's never too late to tell them you need foreplay for a little longer than usual either. Remember that your partner wants to please you but they need to you tell them exactly what you need sometimes. Once you know what helps you achieve orgasm during sex, let your partner know as well. Don't fake your orgasm either because you and your partner both deserve better than that. It is never too late to communicate with your partner.
2. Extend Your Foreplay
Foreplay can be extremely crucial for some in order to reach orgasm during sex. It's fun and most see it as an opportunity to get their partner in the mood. This remains a true use for foreplay and always will. However, some need foreplay to get close enough to orgasm so that when penetration starts, they're already close to their climax.
Figure out your erogenous zones and make sure that during foreplay, these zones are being stimulated. If your nipples are an erogenous zone for you, have your partner use their fingers to play with them or even suck them into their mouths. Your partner may even play with your clitoris or g-spot to help get you closer to orgasm. Another form of foreplay before penetration is your partner providing oral sex for you. If you don't orgasm while they're going down on you, you'll at least be closer to orgasm before the penetration starts.
3. Add Extra Stimulation During Sex
You can still stimulate your erogenous zones during sex. If your partner is on top you can have them play with your clitoris while they're penetrating you. You can also reach down and play with your clitoris yourself. You may think this will make your partner feel like they aren't pleasing you in bed but it's actually the opposite for them.
Your partner likes to watch you play with yourself and it's no different when they're inside of you. Your partner just wants you to be pleased and satisfied during and after sex. Chances are, them watching you play with yourself while their penetrating you will be extra stimulation for them as well. You can reach down and stimulate yourself in almost any position so use stimulation during sex to help you reach orgasm during penetration.
4. Incorporate Toys
Toys are a great addition to the bedroom and this is especially true when you need extra stimulation before and during sex. A bullet vibrator is a great starter toy and it's the perfect size to stimulate the smallest areas. You or your partner can hold the bullet toy to your nipples or on your clitoris to help get you closer to orgasm.
Butt plugs and anal beads can also be great stimulators for before and even during sex. Try wearing a vibrating plug or beads during sex and you may find that the vibrations stimulate the g-spot right through your anal wall. Also, usually when your vibrating toy is in your back door and your partner is in the front, they can feel the vibrations also, creating extra stimulation for them as well! With a vibrating butt plug in your back door and a vibrating bullet on your clitoris while your partner is penetrating you, chances are high that you'll reach orgasm faster than ever.
5. Try After Play
If you've both orgasmed during sex then after play can simply be a time to snuggle. After play can mean laughing about something that happened during sex. It can also be simple pillow talk about your day. If your partner was able to climax during sex but you weren't, then after play can mean your partner needs to take care of you. If you don't fake your orgasm, your partner should be more than thrilled to play with you in order to help you reach your climax.
They can use their fingers or even one of your toys on you until you successfully achieve orgasm. Orgasm doesn't have to happen just during sex. If it doesn't happen, don't stress, let your partner finish the job for you later. After play can even mean you playing with yourself while your partner holds you or goes back to nipple play while you focus on other kinds of stimulation. For many people, after play is just as important as foreplay!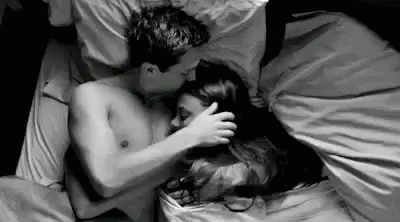 Remember, if you can't achieve orgasm by just penetration, you're not alone. You're also not in a small pool with others. You're actually in a much larger pool of people just like you. It's not something to be embarrassed or ashamed of. It's just something to be figured out. It's exciting and fun to explore your sexuality and discover the different things you can do to help yourself reach climax.
Communicate with your partner and tell them what you need during foreplay, sex, and after play to help you cross the finish line. Your partner wants to please you and as long as you tell them what you need, they'll provide.
Note: Some links are affiliate links, which help support the site. All opinions are 100% honest and my own. I only recommend things I would use myself! Read more about our affiliate links.