Luxury sex toys can be beautiful artistic expressions of pleasure, combining high-quality materials and accents with unique features and unparalleled technology, from toys that pair with your phone to be used from across the world, to sensations (including suction!) you simply can't find at a lower price point. The price may give customers a pause for thought. Are luxury toys really worth the price? Yet often, the unique features, multi-year warranties, high-quality body-safe materials, and ergonomic designs specially crafted for your pleasure make all the difference. Here are a few things to keep in mind when considering in investing in a high-quality toy!
Unique Stand-Out Sex Toy Features
Higher-end products usually have unique features and additions – such as being waterproof, rechargeable, Bluetooth compatibility to use from across the room, or app compatibility to use from across the world. Some may even have completely unique feautres, such as thrusting toys, those that mimic the sensation or rolling tongue or oral sex, or fluttering sensations well beyond vibration. Many high-end toys even come with warranties, included lubricants, a satin storage bag, and gift-worthy packaging.
Lots of people love these high-end features, especially being rechargeable and waterproof, because it means that a) you don't need to keep a stash of batteries, b) some toys can be charged by USB and thus are great for travel, and c) waterproof toys can be very easily cleaned and have added versatility. Many quality manufacturers emphasize the low volume of their vibrating products, which is pretty handy if you are living with family or have housemates.
Controls and usability also make a huge difference. A vibrating bullet with a base that needs to be twisted to increase the power might still feel great, but it means you must use two hands to do so, so it isn't very convenient or easy to maneuver. Easily accessible buttons, or even better, an app-controlled toy make the controls very easy operate when you're, you know, busy being in bliss.
Some features may sound cool, but aren't very helpful in real life. Like scented sex toys, or vibes that pulse to the beat of your songs. Maybe some people find it fun, but you may find that those particular features aren't for you.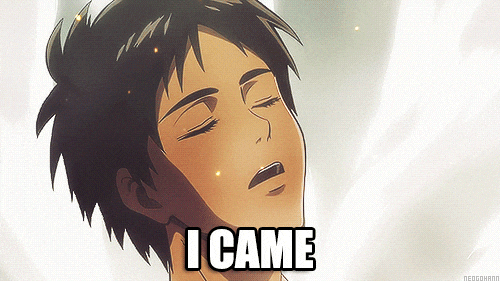 High-End Performance
Most importantly, is how the toy actually gets you off.
So when talking vibrators, there are two primary categories of sensation: buzzy and rumbly. Buzzy vibrations tend to almost skitter across the surface of your skin. Rumbly vibrations often feel stronger because they penetrate deeper into the tissue. Buzzy vibrations might feel almost ticklish, but this isn't entirely unpleasant to some people. Hey, many actually prefer a buzzy edge to their toys. However, the general preference in the review business leans towards a more rumbly feeling, because the superficial nature of buzzy vibes can lead to a temporary numb feeling if the session goes on for too long.
But how do you tell the difference? Well, you can ask a nice assistant at an adult store to give you a demo. Otherwise, imagine playing a song off your phone. It's a little tinny, a little weak-sounding. This is buzzy. Nothing wrong with it, you can still listen to the song and have a good time. Now imagine connecting a really nice set of speakers. Suddenly there's so much more depth to that music; the bass notes are all there and it feels like everything has much more range and power. That's rumbly.
Other toy features, from suction to thrusting, will also have wide differences in quality, speed, intensity, depth, and volume. Sex toy reviews from reputable, independent third parties can help you to determine the quality of the toy, by describing the features you can't necessarily feel or experience from reading the product description alone.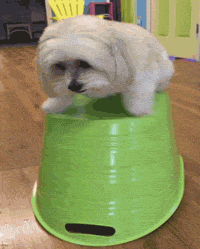 Luxurious Appearance
Feeling a sensual connection to a toy can really enhance the experience. Something with beautiful accents, sleek and easily handheld. Some sex toys don't even look like sex toys at all, which is fabulous for easily keeping them on your nightstand discreetly, or handy while traveling. Some look more like fancy kitchen appliances and a piece of table decor than intimate accessories! Some people enjoy the more whimsical and colorful aesthetic, while others want something high-tech that looks like it came from the iStore. With high-end toys, you'll find this beautiful array of variety.
Luxury versus. Lower-Priced Vibes
If it's your very first sex toy, or first time trying a new toy style, you may be curious to explore with a toy that's more affordable. But, be aware that the quality of the toy will go down. So, if a $20 vibe doesn't get you off, that doesn't mean that a $100 vibe with a lot more power won't. In that case, the higher-end toy often packs a LOT more vibration! Same for other types of toys.
That said, you may want to figure out what you like in general (vibrations, suction, thrusting, internal vs external sensation) to see if you like the general sensation. However, the con with getting a cheap toy is that it might put you off from future toys of a similar style, if the cheaper version simply doesn't perform as well as the high-end version. So, keep that in mind if you decide to go with a toy at a lower price point.
Material Safety
If you try a mid- to low-end brand, check the material quality first. Cheaper toys run the danger of being made with porous materials like TPR, TPE, PVC, or jelly. Certain plastics also contain phthalates that that might leak chemicals into your body. The materials themselves could be toxic, and bacteria collect in the material of the toy itself, so it can't be properly cleaned or used long-term. If you're sharing toys without putting a condom over them first, you could expose yourself and your partner to an STI. Even if you just use it solo, you could re-expose yourself to a yeast infection or something similarly nasty. Regardless of infection, a slowly-degrading, bacteria-laden sex toy is bad for your body.
Rather, try to find body-safe materials like silicone, glass, stainless steel, and ABS plastic. These are all non-porous and many products made from these can be soaked in a bleach solution, boiled, or even put in the dishwasher (the latter two, only if there aren't electric components) A regular wash with mild anti-bacterial soap or toy cleaner is also fantastic for after- and before-use cleaning.
Also remember that, the sex toy industry isn't regulated, so manufacturers can put pretty much anything on the box. High-end retailers and manufacturers are held to higher public scrutiny and have reputations to remain, versus low-end manufacturers who are often a dime a dozen and change parent-brands regularly. So, I'm much less keen to trust that a low-end product is made of "silicone" and not a silicone/rubber mixture like "sil-a-gel", knowing that silicone is more high-end and expensive.
Also beware knockoff versions of luxury products masquerading as the real thing – if it's too good to be true, it quite possibly is. "Stainless steel" might actually be a nickel-plating that could flake off, "100% medical-grade silicone" could turn out to be a porous, partial-silicone hybrid. And hopefully, nobody ever constructs glass toys out of anything but borosilicate, aka Pyrex glass, which can easily shatter.